Mangahelpers Weekly Featured Manga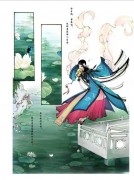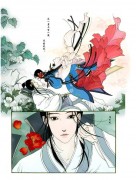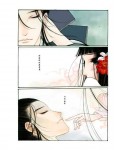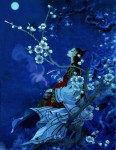 Peony Pavilion

By:
Xia Da
Genre:
Historical, Drama, Romance
Publisher:
Hunan Children's Publishing House
Publication Status:
Complete, 1 Volume
A collection of full color short stories based on famous Chinese folktales.
All Images Copyright © 2008 Xia Da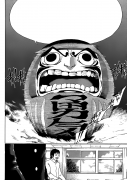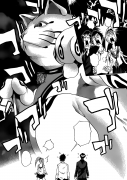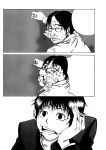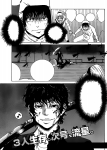 Kamisama no Iutoori

Written By:
Kaneshiro Muneyuki
Art By:
Fujimura Akeji
Genre:
Horror
Serialized In:
Bessatsu Shounen Magazine
Publisher:
Kodansha
Publication Status:
Ongoing, 2 Volumes
Discuss
Takahata Shun's day at high school begins just as normal and boring as ever, but it doesn't end that way. After his teacher's head explodes, he and his classmates find themselves forced to play children's games, such as Daruma ga Koronda (a game like Red Light/Green Light), with deadly stakes. With no idea who is behind this mysterious deadly game session, and no way of knowing when it will finally end, the only thing Shun and other students can do is keep trying to win...
All Images Copyright © 2011 Kaneshiro Muneyuki and Fujimura Akeji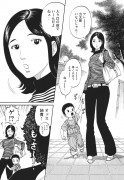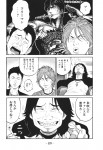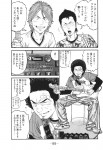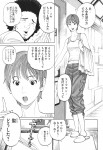 RRR

By:
Watanabe Jun
Genre:
Sports, Comedy
Serialized In:
Young Magazine
Publisher:
Kodansha
Publication Status:
Complete, 10 Volumes
Discuss
Rikitaro is a musician whose dream is to become a rock star just like Jimi Hendrix or Jim Morrison, but at the age of 27 that dream is fading away rapidly. Ooishi is a 3 time world boxing champion who recently retired and is now in the entertainment world, shooting a boxing reality show. These two unlikeliest of people cross paths one day, but both of them think nothing of it until weeks later. Rikitaro is given one last shot by a record label to sign a deal but before that, they need him to get into better shape so that he is easier to sell. He stumbles upon a boxing gym which also happens to be the same gym Ooishi is filming his show. As fate's wheels start to turn, neither man realizes that they will work together to train the best boxer ever, even better than Ooishi himself.
All Images Copyright © 2007 Watanabe Jun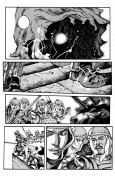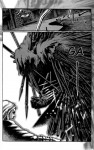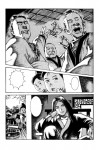 The Ravages of Time

By:
Chen Mou
Genre:
Historical, Action
Serialized In:
New Youth
Publisher:
Tong Li
Publication Status:
Ongoing, 44 Volumes
Discuss
Nearly 2000 years ago, the prosperous Han dynasty of China collapsed. Heroes rose and fell, and three nations emerged--Wei, Shu, and Wu. Historians refer to this period as the Three Kingdoms period. The romance of the three kingdoms is an intriguing tale of heroic deeds, of alliance forged and broken, of loyalty and betrayal...
Based on

The Romance of the Three Kingdoms
All Images Copyright © 2001 Chen Mou
Have you shown your appreciation today? Click the thanks button or write your appreciation below!
7 members and 3 guests have thanked Kaiten for this news
Dancing wind, Kajii, Kaskuli_Kapak, Tiranofrome, SwR, Josef K., Hoanek SJ
Latest Translations
| Date | Manga | Ch | Lang | Translator |
| --- | --- | --- | --- | --- |
| Oct 1, 2014 | Sleipnir | 2 | | shadow-... |
| Oct 1, 2014 | Shokugeki no Souma | 88 | | Eru13 |
| Sep 30, 2014 | Rock Lee's... | 36 | | Aspic |
| Sep 30, 2014 | Chrono Monochrome | 38 | | aegon-r... |
| Sep 30, 2014 | Rock Lee's... | 35 | | Aspic |
| Sep 30, 2014 | 81 Diver | 103 | | kewl0210 |
| Sep 30, 2014 | 81 Diver | 102 | | kewl0210 |
| Sep 30, 2014 | 81 Diver | 101 | | kewl0210 |
| Sep 30, 2014 | 81 Diver | 100 | | kewl0210 |
| Sep 29, 2014 | Mayonaka no X Giten | 5 | | Dowolf |