Mangahelpers Weekly Featured Manga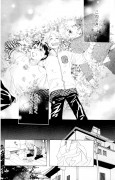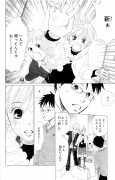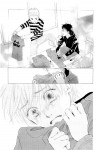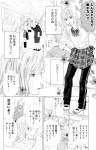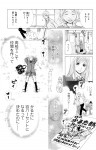 Chihayafuru

By:
Suetsugu Yuki
Genre:
Coming of Age
Serialized In:
Be Love
Publisher:
Kodansha
Status:
15 Volumes, Ongoing
Discuss
All her life, Chihaya's dream was to see her model sister become Japan's best... That is, until a quiet, unassuming transfer student named Arata tells her otherwise. A dream, he explains to her, is something she needs to work at herself.
Arata plays a competitive version of a traditional Japanese card game--known as Hyakunin Isshu--in a way Chihaya has never seen before. After taking Arata's place in a game, Chihaya discovers she has a passion for it. Now Chihaya wants to become number one in the world, the Queen of Karuta.
Winner of the 2009 Manga Taishou Award and 2011 Kodansha Award Winner in the Shoujo Category.
All Images Copyright © 2007 Suetsugu Yuki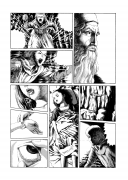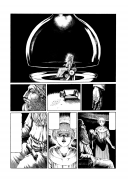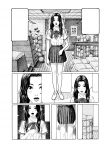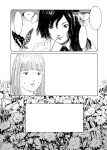 Garden

By:
Furuya Usamaru
Genre:
Alternative
Serialized In:
Garo, Comic Cue, Manga Erotics F
Publisher:
East Press
Status:
1 Volume, Ongoing
A collection of Furuya Usamaru (Teiichi no Kuni, Genkaku Picasso, Music of Marie) one shots originally published in the alternative manga magazines Garo, Comic Cue, and Manga Erotics F.
Contains Nudity and Mature Themes
All Images Copyright © 2000 Furuya Usamaru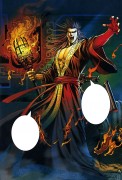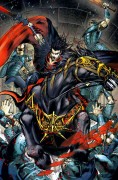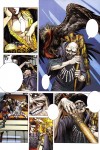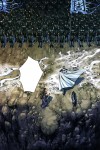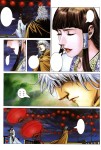 Feng Shen Ji

Art By:
Tang Chi Fai
Written By:
Zheng Jian He
Genre:
Historical Action
Status:
38 Volumes, Complete
Discuss
The Great Shang dynasty has been in power for many years but the Gods' find fault with the new emperor. Instead of submit to their will at the expense of his people, the Emperor resolves to throw off the Gods' yolk and free humanity. However, not only the Gods but a rival, the young Zhou who submits to the Gods' will for his own purposes will face him!
All Images Copyright © 2010 Tang Chi Fai and Zheng Jian He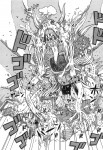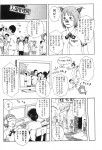 Dainana Joshikai Houkou

By:
Tsubana
Genre:
Comedy
Serialized In:
Comic Ryu
Publisher:
Tokuma Shoten
Status:
4 Volumes, Ongoing
Discuss
Takagi and Kanemura are two normal high school students in a near-future Japan where many things are different but taken in stride. Technology has evolved to the point where items like face-blurring necklaces, sleep-control devices, and Willy Wonkaish meal-flavored gum are treated as fads. New services also dot the landscape, such as businesses that can help you reclaim memories and places that can upload dead people to the internet to continue living their lives in virtual reality. The two girls also treat encounters with androids, strange monsters, and aliens as somewhat normal occurences. Dainana Joshikai Houkou is a fantastical slice of futuristic life that proves that while society can change, people seem to stay the same.
All Images Copyright © 2008 Tsubana
Have you shown your appreciation today? Click the thanks button or write your appreciation below!
6 members and 2 guests have thanked Kaiten for this news
Kaskuli_Kapak, Tiranofrome, SwR, speedtomy8, JinHea, phio_chan
Latest Translations
| Date | Manga | Ch | Lang | Translator |
| --- | --- | --- | --- | --- |
| Oct 1, 2014 | Sleipnir | 2 | | shadow-... |
| Oct 1, 2014 | Shokugeki no Souma | 88 | | Eru13 |
| Sep 30, 2014 | Rock Lee's... | 36 | | Aspic |
| Sep 30, 2014 | Chrono Monochrome | 38 | | aegon-r... |
| Sep 30, 2014 | Rock Lee's... | 35 | | Aspic |
| Sep 30, 2014 | 81 Diver | 103 | | kewl0210 |
| Sep 30, 2014 | 81 Diver | 102 | | kewl0210 |
| Sep 30, 2014 | 81 Diver | 101 | | kewl0210 |
| Sep 30, 2014 | 81 Diver | 100 | | kewl0210 |
| Sep 29, 2014 | Mayonaka no X Giten | 5 | | Dowolf |