Harasho
神のごとし / Kami no Gotoshi / Godlike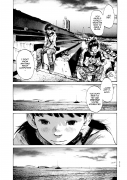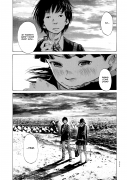 A Girl by the Sea By: Asano Inio Genre:

Drama, Romance, Slice of Life

Serialized In:

Manga Erotics F

Mangaupdates

The main character is a girl named Koume Sato who lives in a sleepy seaside town. After getting used and dumped by the boy she likes, Koume decides to start a sexual relationship with Isobe, an introverted boy from her class. It's supposed to be a no-strings-attached kind of deal but of course things get more complicated quickly. ~Kotonoha

Warning:

This Manga Contains Adult Content and Themes. This Is an Emotionally Raw and Realistic Manga That Will Not Appeal to Everyone.
Last edited: