Queen of The Damned
MH中毒 / MH Chuudoku / MH Addicted
Joined

Nov 15, 2006
Messages

5,424
Reaction score

1,786
Age

113
Gender

Female
Country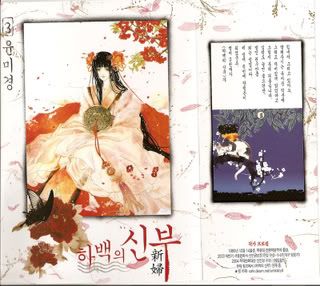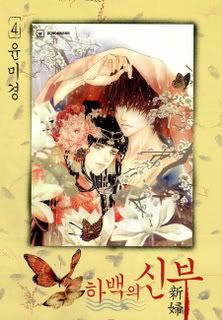 Title:
Bride of the Water God
Authored by
Yoon Mi-Kyung
Serialized by
Wink
Pubished by :
Seoul Cultural Publishers and
DarkHorse
Genre:
Shoujo,Fantasy, Drama
Release:
On-going series (5 vols ~)
Edited Mangas:
Ongoing (see further below)
Summary
A village faces drought and sacrifices a girl to the Water God in exchange for rain.. What will her life be, with such a fate? Joins Soah and her adventures in her new life....
Edited Manga groups
-
Entropy
-
RC Scans
- Chiresakura & team
Downloads :
-
Mangatraders
-
RC Scans
-----------------------------------------------------
Aw...am surprised no one created this. Anyway, here's sharing with you guys one of my favourite manhwas. It has everything I like- ancient background, drama, bishies, and beautiful artwork. It is kind of well-paced, and by the time i finished 1 volume, i am hooked! Anyway, any of you read this yet? If not, try reading it!!
Last edited: