Registered User
英雄メンバー / Eiyuu Menbaa / Hero Member
Joined

Feb 29, 2016
Messages

603
Reaction score

476
Country
So as most of us TG fans tend to do I re-read TG (part 1) and at the beginning of the Anteiku raid I thought to myself "could this have been a hint of the top brass of ccg belonging to V?" Now keep in mind this is meant to be taken with a grain of salt (it isn't even that momentous an event if it turns out to be true)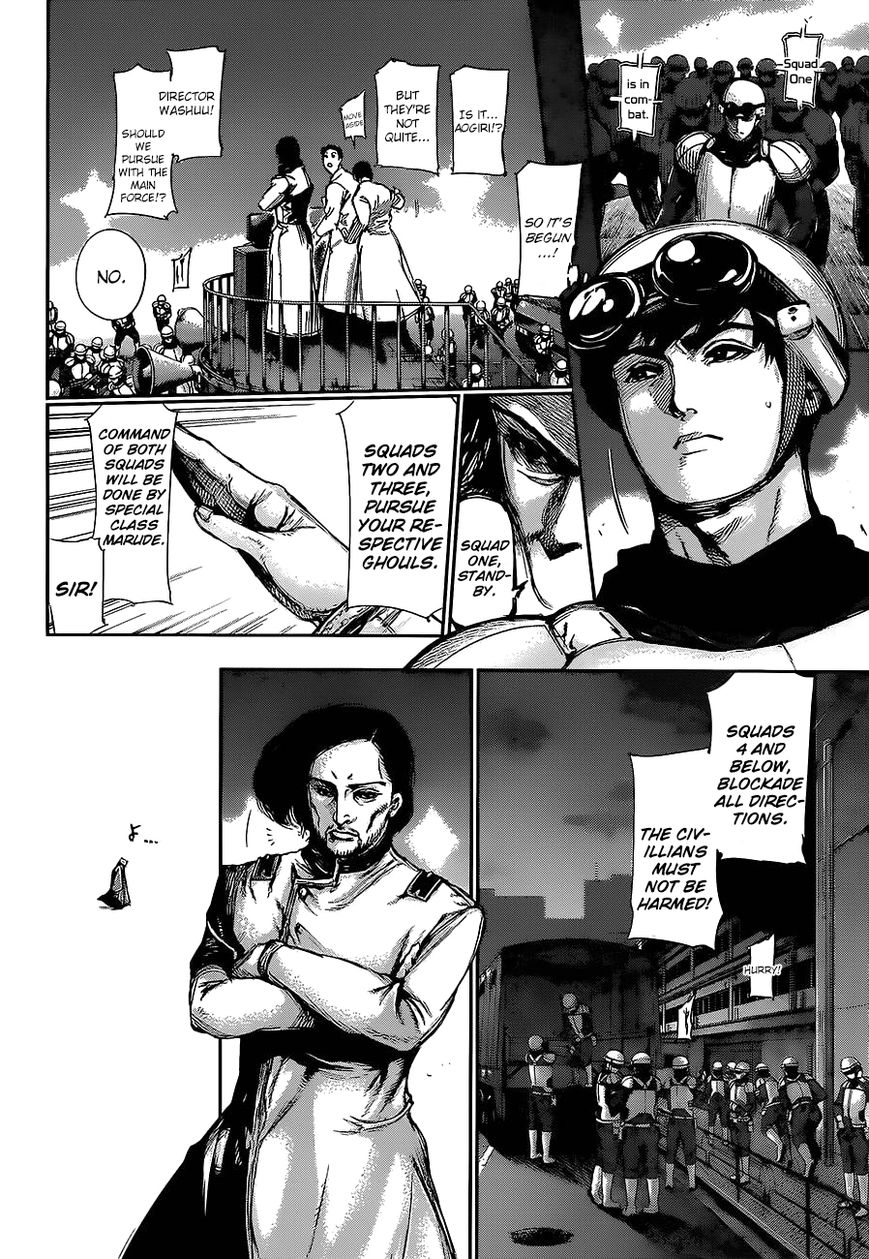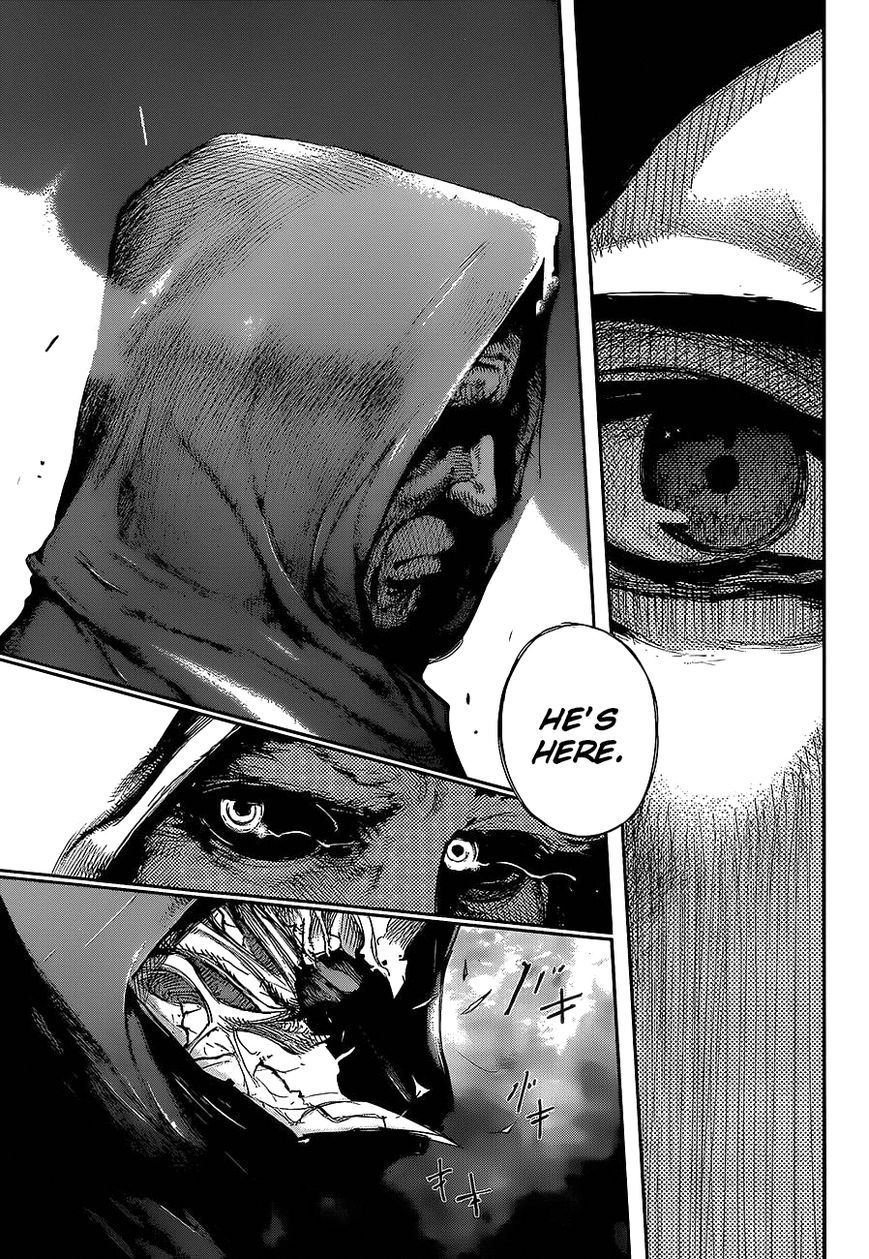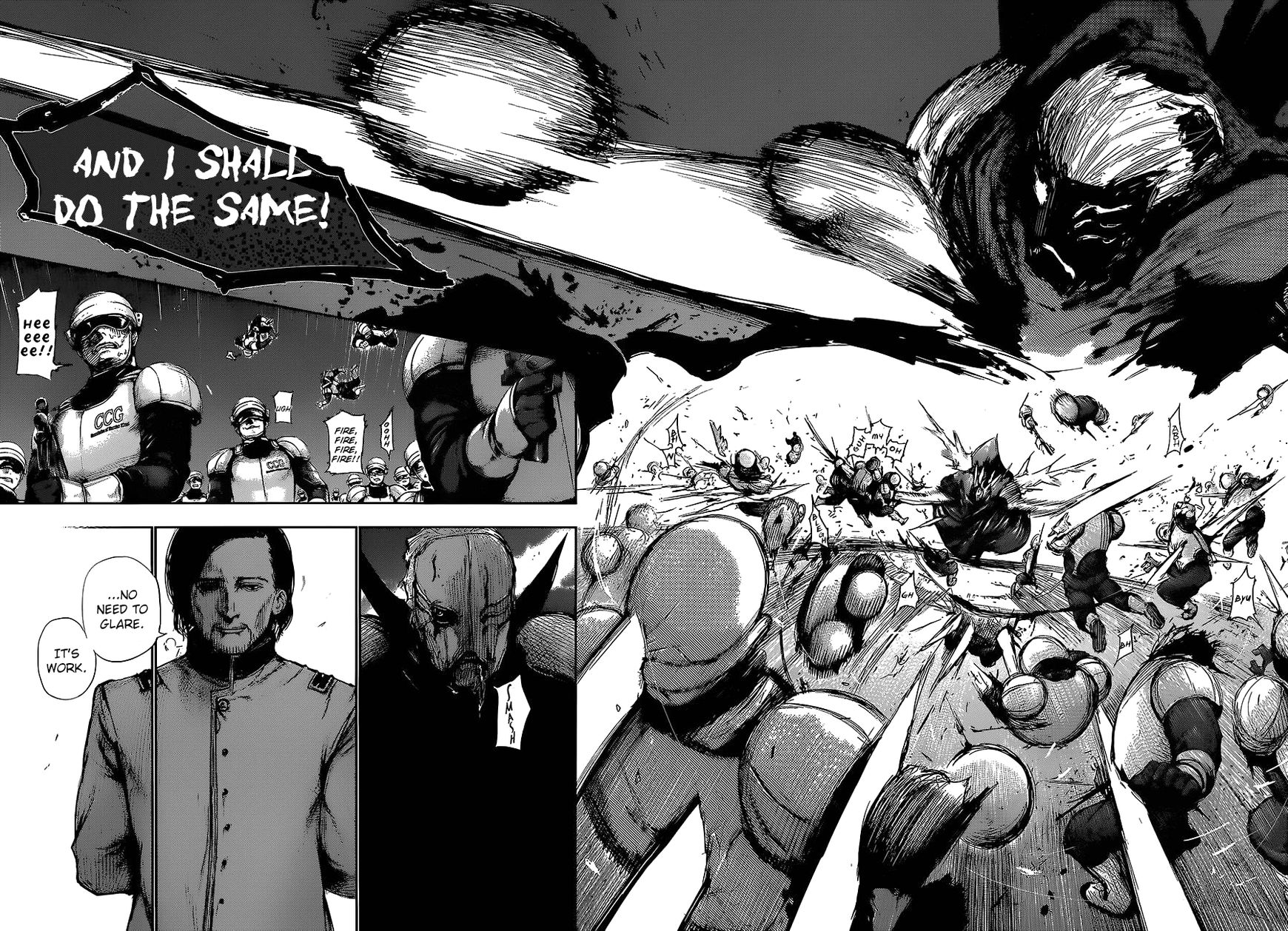 The way Yoshitoki says "... No need to glare. It's only work" seems an odd thing to say to ghoul. Granted out of all the ccg characters we've been shown, yoshitoki seems the... "kindest" but to give such a meaningless comment looked odd to me so I tried thinking of something that could lend credence to my theory that maybe that comment wasn't as innocent as it seemed. We've now had it revealed (a few chapters back) that the ccg is definitely working hand-in-hand with ghouls (V) so yoshitoki saying that specific line to the manager could be taken to imply that yoshitoki knew yoshimura (the manager) thru V (as a fellow member albeit the manager as an ex member) and was flippantly apologizing for having to kill him.
Alternatively I may just be overthinking this. It could really be as simple as Yoshitoki not necessarily hating ghouls but only "doing his job" as he stated.
Edit: To lend backing to this, we know V sicked the ccg on Anteiku since kaiko warned yoshimura that he would die while in a cage and no known V members actually killed him so ccg was their "weapon" to kill
Any thoughts?
Last edited: