MH Senpai
英雄メンバー / Eiyuu Menbaa / Hero Member
Joined

Jan 2, 2006
Messages

1,585
Reaction score

31
Gender

Hidden
Country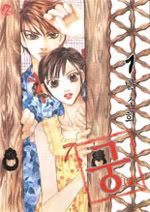 Here we can discuss about one of the most popular manwhas out there.
Goong
By:
PARK So Hee
Genre:
Romance
Serialized In:
Wink
Scanlated By:
Multiple Groups
RTS
It's about a girl who finds out she's actually engaged to the prince in the Korean Royal family due to a promise the former king made with her grandpa. The next heir to the crown, Shin, ends up being a total jerk, but due to some reasons they marry anyway.
Well... and now imagine you're 17 years old and married to a prince?
And although this dude is damn good looking he seem to be such a dork sometimes. But is he really?
And then our heroine, Chae Gyeong, has to deal with living at the royal palace, far away from her home, court intrigues and the prince's attractive cousin, Yul.
And don't forget Prince William of the British Royal House! Yes, he's actually a minor character in this series!
Really, it's a.......drama. A pretty addictive one.
It's got everything you need: Love, romance, comedy,some kind of a cinderella story, beautiful art.
So anyone already read this? What do you think about it?
Last edited by a moderator: