Harasho
神のごとし / Kami no Gotoshi / Godlike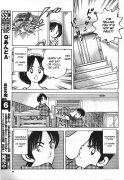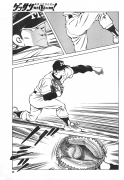 Mix
By:
Adachi Mitsuru
Genre:
Coming of Age, School Life, Baseball
Serialized In:
Gessan
Publisher:
Shueisha
Taking place 26 years after the events of Touch, Adachi returns to Meisei Gakuen with his latest baseball manga, Mix. Again the story of two brothers, but very different than Tatchan and Kachan. Tachibana Souichiro is the star second year catcher for Meisei Middle School's baseball, Touma is the third baseman with the golden arm. The pair is joined by sister Otomi, now a middle school first year. With an apathetic coach and unmotivated ace, how will the brothers handle the remainder of their middle school life, and what awaits them in high school?
New from Mitsuru Adachi, the official follow up to his manga classics Touch, H2, and Cross Game.
This Manga is a
Monthly
series.
Last edited by a moderator: