Manga Editor
英雄メンバー / Eiyuu Menbaa / Hero Member
Joined

May 19, 2011
Messages

667
Reaction score

489
Age

29
Gender

Male
Country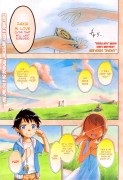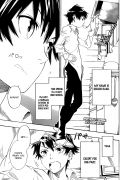 Nisekoi
Author:
Komi Naoshi
Genre:
Action, Comedy, Romance
Serialization:
Weekly Shonen JUMP
Mangaupdates
Ichijou Raku is an honor student with outstanding grades and an admirable conduct. He has a female childhood friend named Kirisaki Chitoge who has slightly better grades than him, or so he says. They haven't been getting along since the day of Christmas after they gave each other gifts, and they also have opposite taste of things.

Their families are currently on a war because of business rivalry, the boy's family are Yakuzas while the girl's family are gangsters. The leaders of both groups would like to get along, because if the war will not be stopped, there will surely be many casualties, and the problem is that their underlings wouldn't listen to them, so they decided on something that will make them cooperate, they want Ichijou and Kirisaki to become lovers so that their families will come to an understanding with each other.

But the problem doesn't end there, both families already know that the two of them don't get along with each other, so to make sure they are really lovey-dovey with each other, the followers of each party followed them on their date, from watching movies, to singing in the karaoke bar, shopping and in the amusement park.

Will the two of them become official lovers and make their families get along? Or will their families continue to fight and create many troubles along with it?
Last edited: