Registered User
初心者/ Shoshinsha / Beginner
Joined

Dec 31, 2005
Messages

4
Reaction score

0
Hi I was wondering if it would be possible to host our work on this site.
We are a new fan sub called "Starhill fan sub" . And we are committed in Editing Episode G and Next Dimension into English.
Please let me know if anyone would be interested in DL and reading it (this question goes to the Members in general)
And if you could host our work here (this question goes to the Admin in general)
Thanks in advance, and I hope to hear from you soon. - Id
All files have bin re-uploaded. And Gaiden #2 is now completed enjoy!!!
Ep 1
http://www.sendspace.com/file/gaugin
Ep 2
http://www.sendspace.com/file/07kewm
Ep 3
http://download.yousendit.com/EC188A734B12E387
Gaiden 1
http://www.megaupload.com/?d=YC7C3APP
Gaiden 2
http://www.sendspace.com/file/s1my2a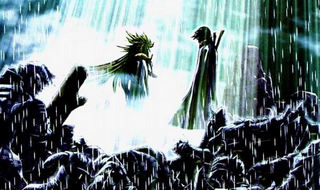 Summary from ANN:
7 years before the original Saint Seiya, this tells the story of the Gold saints and the fight against the 12 Titans. Without the help of the bronze saints these 12 gold saints must protect Athena and prevent the resurrection of the God Cronos.
Do you want to read more about Saint Seiya Ep. G?
Come
Here
Looking for more Saint Seiya Manga/Vids?
Or do you have any comments or ideas?
Come here
Here
​