Harasho
神のごとし / Kami no Gotoshi / Godlike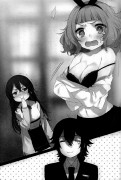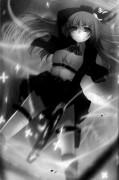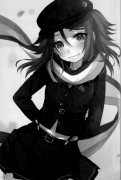 Taimadou Gakuen 35 Shiken Shoutai
(Antimagic Academy 35th Test Platoon)
Genre:
Action, Supernatural
By:
Yanagimi Touki
Art:
Ticket
Publisher:
Fujimi Shobou
Imprint:
Fujimi Fantasia Bunko
The 35th Test Platoon of Antimagic Academy. They're one of squads enrolled at the academy specializing in raising the witch hunters, whose job is to find and neutralize any magical threats! Unfortunately they're a group of failures nicknamed "Small Fry Platoon", a platoon formed from a bunch of self-centered people who can't cooperate and have personality problems. Will they manage to overcome their weaknesses and shine as the strongest platoon?
If you like the Light Novel, check out our
AntiMagic Academy 35th Test Platoon anime discussion thread
as well.
Last edited by a moderator: