Queen of The Damned
MH中毒 / MH Chuudoku / MH Addicted
Joined

Nov 15, 2006
Messages

5,424
Reaction score

1,786
Age

115
Gender

Female
Country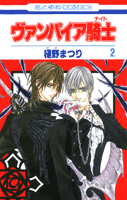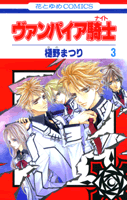 Title:
Vampire Knight ヴァンパイア騎士 (ナイト)
Authored by
Hino Matsuri
Serialized by
LaLa Magazine (24th of each month), Shojo Beat
Pubished by :
Hakusensya Publisher
and
Viz Media
Genre:
Shoujo,Supernatural, Mystery
Japanese Release:
On-going series (5 vols ~)
Edited Mangas:
Ongoing (see further below)
Summary
Cross Academy is attended by two groups of students: the Day Class and the Night Class. Yuki Cross and Zero Kiryu are the Guardians of the school - to protect the Day Class from the Academy's dark secret: the Night Class. Who are these Night Class students that has the most gorgeous looking students in the whole Cross Academy?
Edited Manga groups
- Storm in Heaven
- Sweet Lunacy
- Oyasumi Scans
-
Vampre Knights
-
fan.service
(source from Mangaupdates)
Downloads :
-
Mangatraders
-
Aicoalition
-
Lurk(IRC)
.
------------------------------------------------------------------
Talk about your favourite characters here - whether is it Zero, Kaname, Aido etc?
How do you think the story will end? Who exactly is the Headmaster? What will be the future of the Cross Academy? Discuss it here...
Last edited: