Chain Dude
神のごとし / Kami no Gotoshi / Godlike
Global Moderator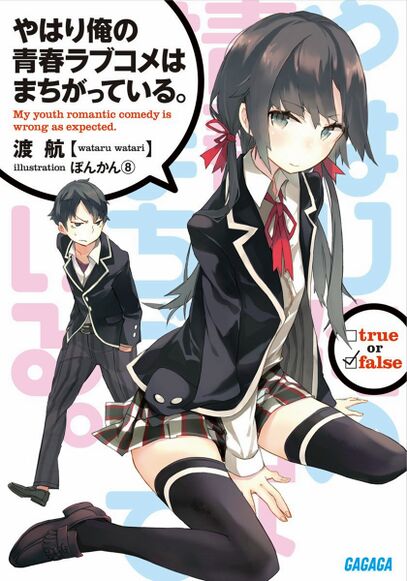 Yahari Ore no Seishun Love Comedy wa Machigatteiru.
Genres
: Comedy, Romance, School
Story
: Wataru Watari
Art
: Ponkan 8
Serialized in
: Gagaga Bunko
Synopsis
Hikigaya Hachiman is a high school boy with twisted character. He prefers to go against the trend and refuses to make friends with anybody. In order to get Hachiman back the right track, his school teacher Hiratsuka Shizuka forces him to enter 'Public Service Club'. There he meets other problematic students.