ρʀσᴅıɢʏ
有名人 / Yuumeijin / Celebrity
They're probably caught up in the whole reunion.
Yeah, but that's one hell of an information they have at disposal to hold back even considering the whole reunion stuff.
Not to mention that Emma and Ray were alone in this chapter and they still didn't mention it at all, even though they talked about them.
Wouldn't surprise me if Ray slaps Norman with those facts during the coming confrontation. He's already side eyeing him lol.
We think alike. That would be a very beautiful sight.
The worst thing is, that for now we were introduced to only two options: Norman's "let's exterminate them" and Emma's "let's be friends with them" - and both are equally bad and unrealistic in execution imo.
We need something between
Hello Linali,
let me introduce you this little sweet thing here: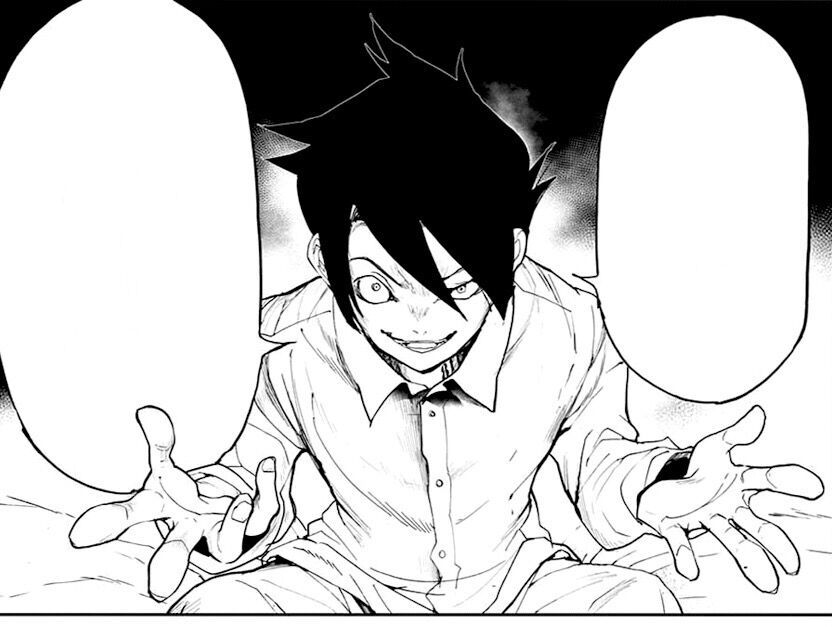 This is Ray.
Ray, this is Linali.
Maybe she is a product of an experiment or simply of progressing evolution?
Which means there is a chance to coexist without the Demons depending on human meat.