ρʀσᴅıɢʏ
有名人 / Yuumeijin / Celebrity
syx

How are you doing these days?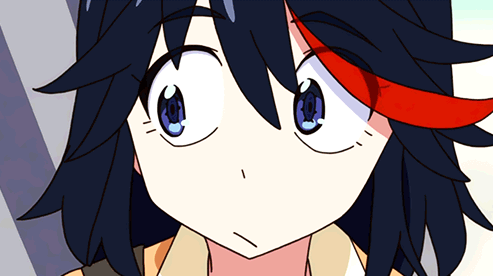 Sometimes, I wonder if people really read (my) posts before smashing the like-button. Because this is what I posted 3 hours before revo's reply:
I can't really complain considering the circumstances. Currently, I am ordered to do mobile work for an indefinite period. However, the combo of mobile work + stay at home is not very pleasant on the long run.

Just searched for some gifs and then I realized that a lot of Hyouka gifs reflect my mood during these days:

When syx wakes up:

Before syx starts to work:

syx during mobile work:

During skype meetings:

Whenever syx comes across his basketball:

After mobile work:
Which revo liked around the same time by the way. Here is canon proof: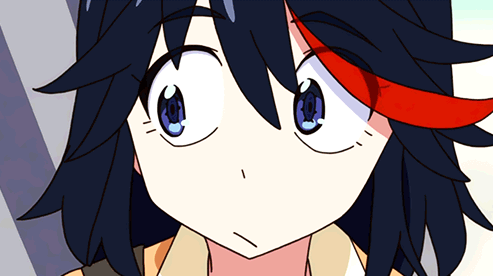 J/K.
I don't know how to describe my wellbeing at the moment. It's sorta a mix of positive and negative stuff. I mean, I'm doing fine. Nothing seriously bad going on and my job isn't very stressful currently. On the other hand, it kinda feels oppressive to work at home and stay at home. The whole world was basically brought to a halt. On top of that, the automobile manufacturers stop their productions and do short-time work. Which means, that sooner or later, I will be ordered to do short-time work as well, since automotive suppliers (where I work) obviously have to/will follow the manufacturers lead. This wouldn't be a big issue for me if I would be able/allowed to actually do stuff, but I'm forced to stay at home. Sure, I'm not the outgoing person, but - hell - I am not a cave man either, lol.
Remembering this all I wanted to dowland a game now that here in my country we started to have the obligatory quarentine, but I only can play something from the computer.

I might get Sonic Adventure DX like we talked, or even the Sims _
Your university is closed then? What kind of impact does it have besides the fact that your graduation gets delayed? Do you have to take online classes? Do you get homework per mail? If you are exempt from any university tasks, then yeah, it is a good idea to target games. Too bad that you are restricted with your computer, which isn't a high-end one I suppose. But Sonic Adventure DX and Sims can definitely entertain I think. Maybe not the best options, but your hands are tied. There is only that much you/we can do. What else do you do with your free time?
You still have to work from your house? What else do you do when you don't have to?
Yeah, I have to work from home and I do it 100%. The only change is that I save the ride to work and back home. From free time point of view, I haven't figured out what to do. I watch/read the usual anime/tv/manga stuff and play Fate GO. The NBA/Football leagues have been suspended and I can't play Basketball with my friends anymore (or do anything else for that matter). So, there is indeed more unused free time for me. However, I don't know how to use it. Not motivated enough to pick up a new anime or manga. I searched for tv shows, but nothing piqued my interest. Games are no option as long as I still work 100%, but it is a valid option if I have to do short-time work.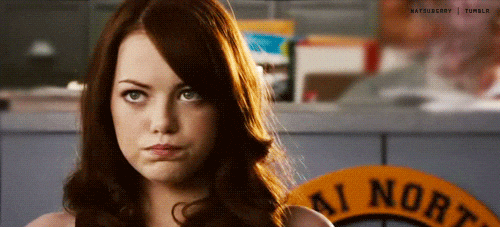 I know, I am a difficult case.
Honestly I'm glad that the trip idea happened when the year started xD since now it's basically impossible and it will probably be for the rest of the year. (Some argies still went to a trip to beaches when the virus came here and now they can't come back). My only memory left is coming back at night on the road back to my country, there was a crazy storm going on and we stopped on a very old hotel that was very nice to see, had Ghibli vibes again.

.
I know where you are coming from.
I am also glad that I did my Japan trip last year. Just imagine I had planned it in the middle of this year. I would be devastated. Even for Nii + Sky it was pretty damn close.
Have you anything in mind for a trip next year? Any wishes?
Why aren't you very interested in football anymore?

Though that happened to me as well some time ago, I used to be into the matches of my team a lot and even being excited to see them all week waiting, now I'm not affected even if we lose.
To make it short: It all started 2011 when the manipulation scandal in the turkish football league was revealed. My favorite team was also one of the teams who were involved. And as a
very passionate
football fan back then, I was extremely disappointed with my team. But the thing which disappointed me more was that the whole scandal was pretty much swept under table by the turkish football federation with no real consequences whatsoever for the teams. That was the point where my interest in football started to decline steadily. Furthermore, I played less and less football myself and the FIFA games were underwhelming each year.
Now I am in love with Basketball. <3
But all the people you mentioned are extremely friendly, syx-tan, so your attack here doesn't count.
I
didn't say they are not.
Your
post implies that they are not. It is simple math. If you get kicked out - as the reigning friendly member - then the others will face the same as yourself.
Who knows?
Nah, you can't play us. You are a pretty safe friendly one. There are surely other people roaming around here who appear to be friendly, but are not. Take me as an example. Some people really take me for a nice guy, but I am a total prick.
If we were staying together in the current situation, I doubt it would be like that.
Hmmh, yeah... here a more accurate one: