Registered User
初心者/ Shoshinsha / Beginner
Joined

Nov 11, 2007
Messages

1
Reaction score

0
Gender

Male
Country
The latest on Ubi's next, um, killer game!
Name: Assassin's Creed
Support: XBOX360-PS3-PC
the game will come out; novemeber the 13th or the 15th not sure about that
Well what could i say:
It's one of the most beautiful games ever created, the graphics are Sublisimo!
Assassin's Creed is a video game being developed by Ubisoft Montreal and published by Ubisoft. The game is due for release November 13th 2007. On September 22, 2007, Ubisoft announced the PC version has been delayed until early 2008.
The game takes place during the Third Crusade, in the year 1191. The player assumes the role of Altaïr (الطائر, Arabic, "The Flying One"), a member of the Hashshashin sect (the original "assassins"), whose objective is to slay the nine historical figures who are propagating the Crusades. As the player finds and kills these targets, their conspiracy is unveiled. The player will be able to travel through three cities: Jerusalem, Acre and Damascus.
The environment is completely interactive, from the people to the historically accurate cities.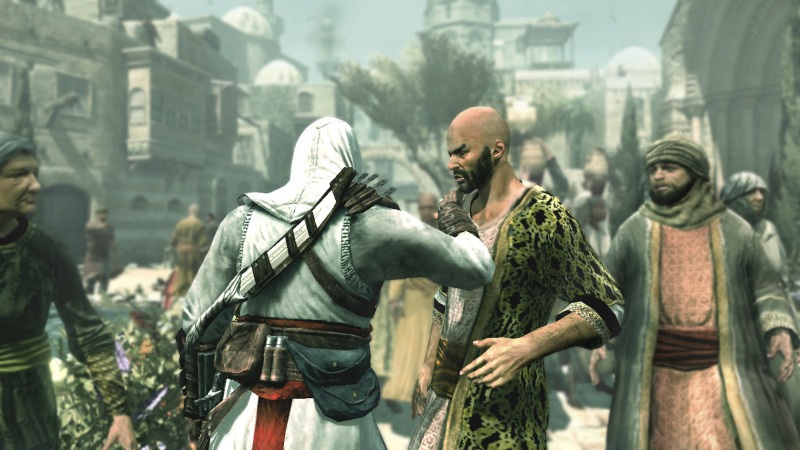 These cities are populated by many people, and the way the player controls Altaïr affects how the bystanders around him react to his presence. For example, when going through a crowd, if the player lightly moves someone out of the way, it will not have a significant effect.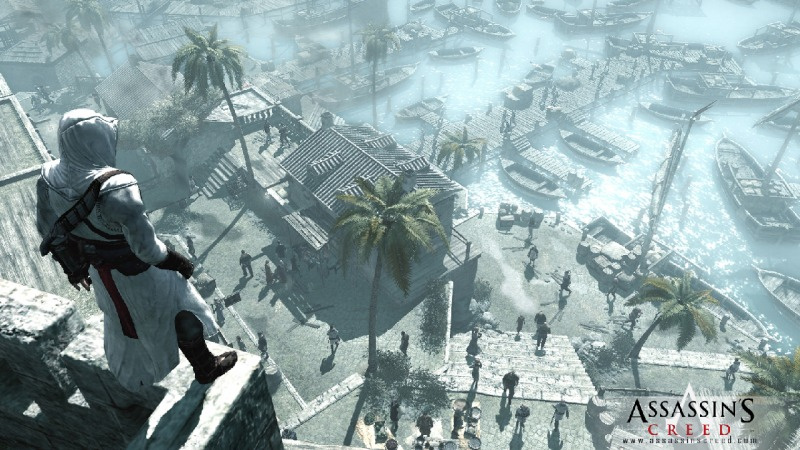 However, if the player throws someone to the ground and hurts or kills them them, the crowd may unite against him, who will also attract guards and he will then have to find a way out or hide. Similarly, if the player shoves a person aside, they may shove him back. If he climbs walls, civilians will gather around, attracting unwanted attention from guards.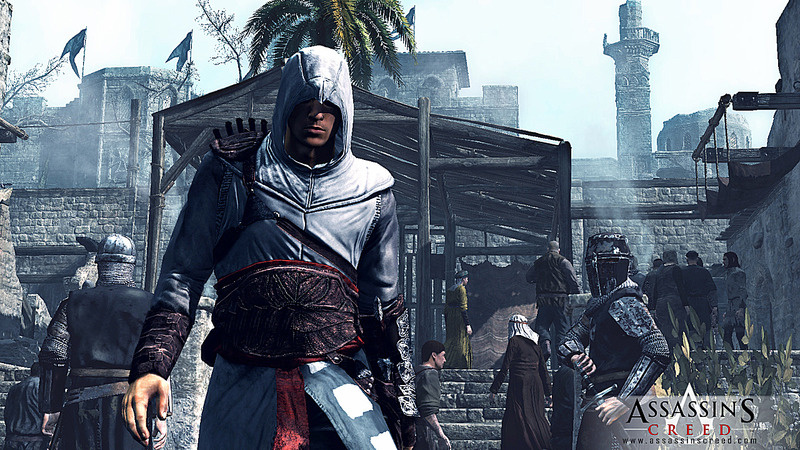 The producers of the game take pride in its historical accuracy. The locations in the game are distinctive models of the cities. All of Altaïr's targets are also historic leaders who died or disappeared in the year 1191 (though not necessarily assassinated).
Videos:
http://www.jeuxvideo.com/videos_editeurs/0000/00009559/assassin_s_creed_f1q0.htm
http://media.xbox360.ign.com/media/834/834724/vids_1.html
http://www.jeuxvideo.com/videos_editeurs/0000/00009559/assassin_s_creed_f1q0.htm
http://www.jeuxvideo.com/videos_editeurs/0001/00014309/assassin_s_creed_f1q0.htm
Last edited by a moderator: