Registered User
中級員 / Chuukyuuin / Member
Joined

Jan 18, 2007
Messages

130
Reaction score

60
Age

38
Gender

Male
Country
the belated 100K kiriban....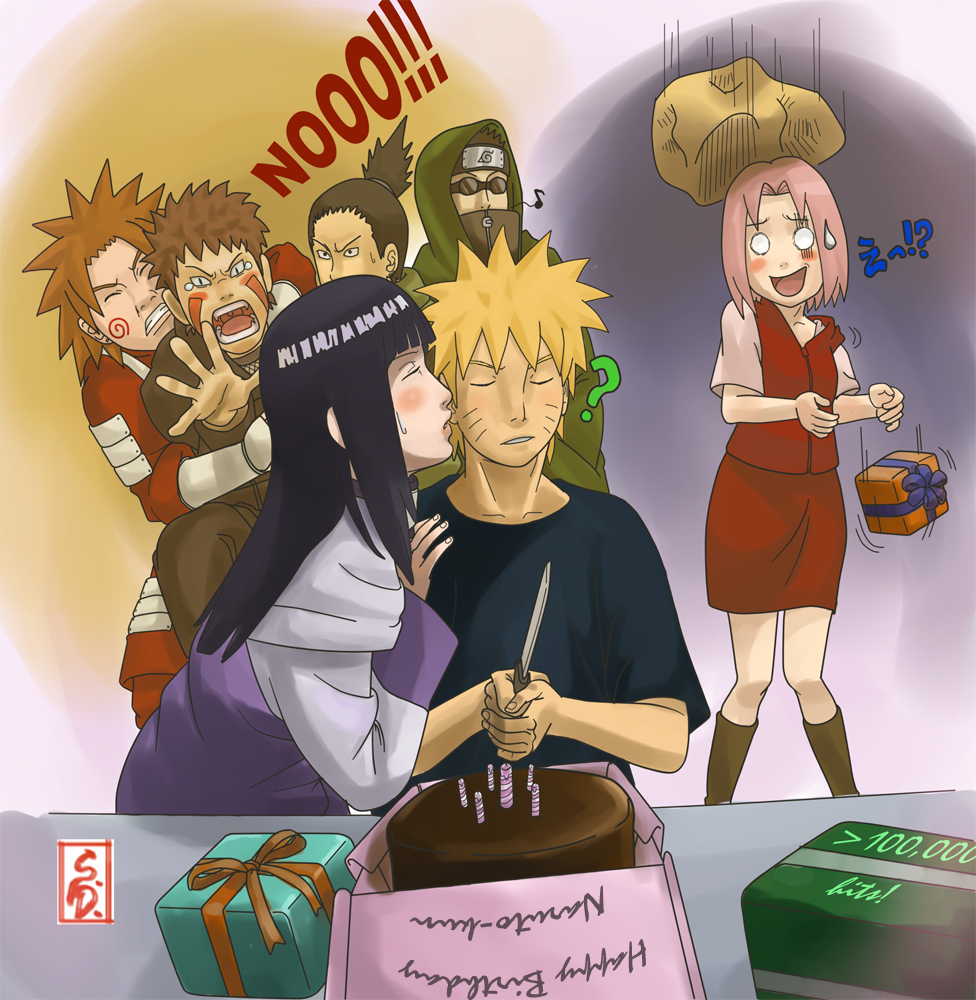 http://sharingandevil.deviantart.com/art/over100K-Happy-Birthday-Naruto-66999856
happy birthday Naruto(10th Oct), myself(11th Oct)!!
Here is the gift for me, Naruto, and Naru-Hina fans out there!
--------------------------------------------------
allow me to explain the situation up there....
Hinata: Happy Birthday Naruto-kun. Close your eyes. I'm giving you my second Birthday present for you!
(and Hinata push all her courage to give a kiss on Naruto's cheek)
Naruto: ?? (dont realize Hinata's action as he's closing his eyes)
while at the back....
Shikamaru: Hold him tight, Chouji!
Chouji: Ugghh....
Kiba: NNOOOOOOOO!!!!!!! (Sorry to all Kiba-hina fans!)
Shino: (whistling..)
at the same time...
Sakura: what... the.......
Her word stopped, as the birthday present for Naruto that was on her hand, rolling down.
She was late just because she was busy preparing Naruto's gift... and now she could not believe her eyes...
and that has made this one, Jealous Sakura the 3rd!