Registered User
初心者/ Shoshinsha / Beginner
Joined

Aug 6, 2006
Messages

7
Reaction score

0
Country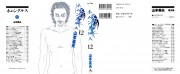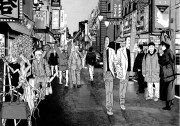 Homunculus
By:
Yamamoto Hideo
Genre:
Psychological, Mystery
Serialized In:
Big Comic Spirits
Mangaupdates
Trepanation is the procedure of drilling a hole in the skull. It is said to increase the blood circulation and improve pressure inside the skull. It is also said to bring out a person's sixth sense, the ability to use ESP, see ghosts, move objects with one's mind. This is speculative fiction based on the concept of trepanation.
---
hi all.I have recently readed all 6 volumes of Homunculus scanlated but im sure there are more.Can someone help out?
Thanks in advance
[kaiten]edited for info[/kaiten]
Last edited by a moderator: