Translator
下級員 / Kakyuuin / Jr. Member
Joined

Dec 30, 2005
Messages

61
Reaction score

0
Gender

Female
Country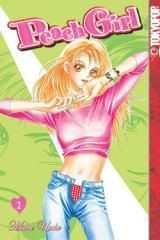 Well, I havn't seen the whole anime yet, but I'm still downloading.
I personally prefer the anime over the manga; the styles are quite different.
Anyways, it's about a girl called Momo-chan, her problem is that she has always been in a swimming class which made her pretty tanned. She has been im love with a guy names Touji for a very long time now.
Though her best "friend", Sae is literally a bitch. ^^;; She doing EVERYTHING to make them split up because "everything she can't have, none else can
" She doesn't even like Toiji. xD
It's quite the anime you get stuck in
You can download it at:
http://www.animesuki.com/series.php/542.html