Registered User
上級員 / Jyoukuuin / Sr. Member
Joined

Apr 4, 2020
Messages

430
Reaction score

698
Age

17
Country
Since Shonen Jump Plus has been so huge as of now and has continuously been making hit after hit and has kind of became its own brand rather than the "digital Shonen Jump". If you don't know, shonen jump plus is a digital site/app made by shuiesha on September 22nd 2014 with over 30 manga. On top of posting original manga it also post manga from Weekly Shonen Jump, V Jump, Jump Square, and a handful of manga from seinen magazines (Weekly Young Jump, Ultra Jump, and Grand Jump).
By the beginning of 2019 it would have 10 million downloads and 2.5 million weekly au users (couldn't find any updated info on it for some reason so if anyone have information on that please put that in the thread.
Currently running original series 7/18/20
2014
Nedoka biyori
2016
World ends harem
Devil memme chan
MHA illegals
2017
Mr aharen can't be measured
You are the only one who likes me
Otokokaza (continuation of the classic 1984 WSJ manga by the same name)
Kinnikuman (continuation of classic 1979-1987 WSJ manga of the same name)
Slime life
Left hand Ellen
Summertime render
Empire of Otome
2018
Jigokuraku hell paradise
World end harem fantasia
Boukyaku battery
Abyss rage
Satome sisters are for manga?!
One piece in love
Tomato Ipoh lycopene
Moonland
The face is not suitable for work
Inferior eye reincarnation magician
2019
Mato seihei no slave
Vertical country
Siren to ultramarine
By the way
Secret Fruit
Spy x Family
It's time for princess torture
Heart Gear
She and he
Junjo sentai virginias
Haikyuu part!!
Murder of shijinjinso
2.5 dimensional temptation
Sacchan, I.
I was picked up (title is very long)
City of love prison
Dosanko gal Hanamarenkoi
Suit!
How to make good coffee
Psycho pass 3
Senko battle
SSSS. Gridman
Slave game guren
Ring shadow
March of the living revenge
2020
100 days until you die
Ohisama birdie
The bottom tuber shot a space war
Welcome ghost funeral
Iru kill me
A job for living a 13 year old that is very easy to do
Corpse march
Beautiful girl in Maken
I love you 100 big girlfriends
Dentist I am!
Suicide maid
Shinoko
Worlds end harem Britannia Lumiere
Kaiju 8
Senior! Do not heal with my voice
Ghost Reaper Girl
Top 6 most viewed series
Jigokuraku- 175,390,480 views, 104 chapters= 1,686,447 views per chapter
Nekoda biyori - 173,355,829 views, 2128 chapters= 81,464 views per chapter
Karada sagashi- 164,818,515 views, 197 chapters (including sequel)= 836,642 views per chapter
Worlds end harem- 134,470,845 views, 85 chapters= 1,600,843 views per chapter
Slave go- 117,561,986 views, 76 chapters (including sequel)= 1,564,868 views per chapter
Spy x family- 100,000,000 views, 29 chapters= 3,448,275 views per chapter
Link to shonen jump plus:
https://shonenjumpplus.com/
Also as a first topic I found that there is a new shonen jump plus competition titled "Jump Digital Lab" which based on what I read is shonen jump looking for digital business partners that will work on different innovative projects for the shonen jump brand. If you want the full information here are some links.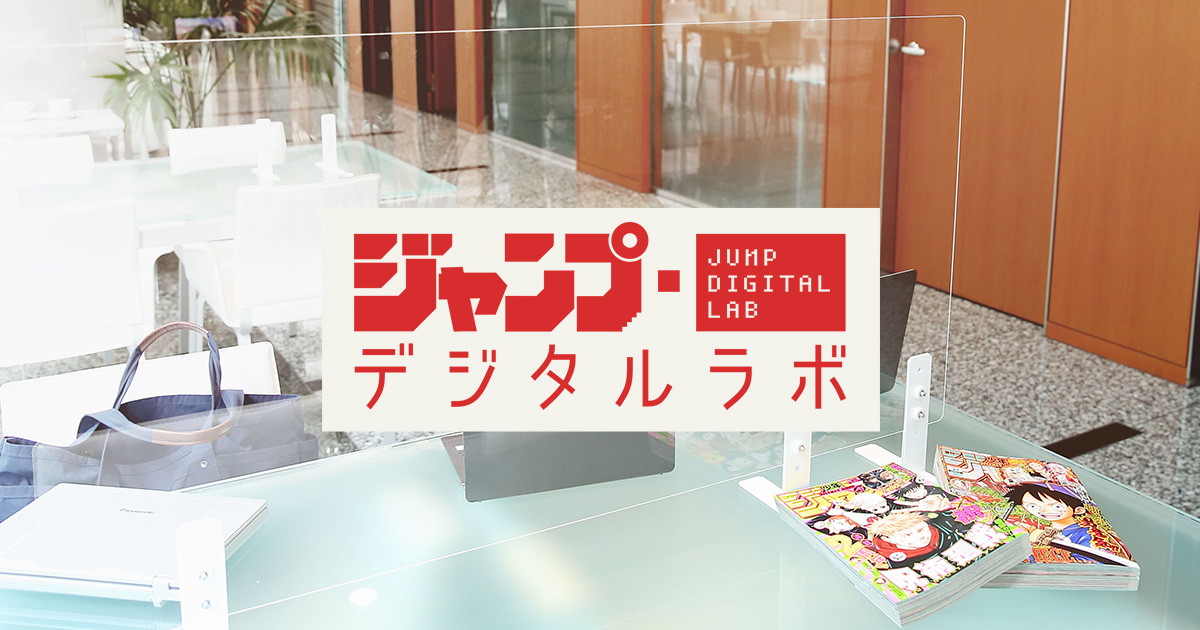 「ジャンプ・デジタルラボ」では、少年ジャンプ+編集部がデジタル×マンガ事業に関する企画募集や情報発信をしています。さらにマンガを盛り上げるため新しい技術やアイデアを求めています。

appcompe.shonenjump.com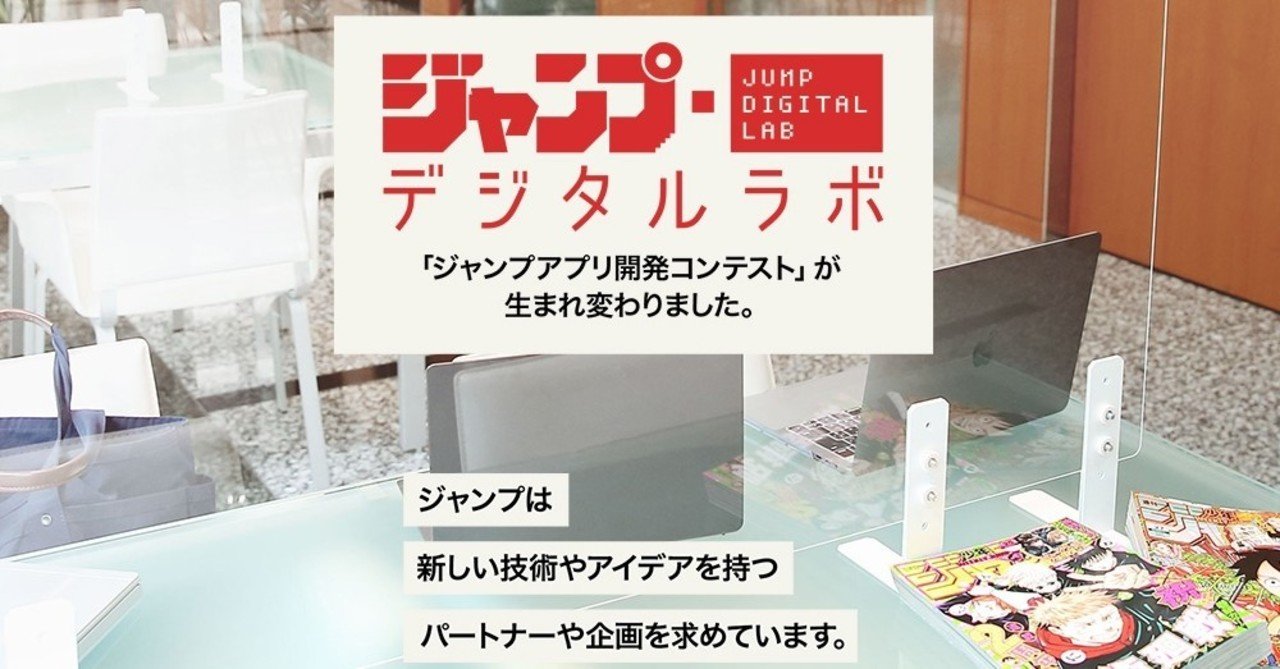 こんにちは。少年ジャンプ+編集部のモミーといいます。 今日、「ジャンプ・デジタルラボ」というWEBサイトをはじめました。 「ジャンプ・デジタルラボ」とは、少年ジャンプの未来を切り拓く「デジタル事業」基地のような場所です。 デジタル技術やアイデアを持った個人・企業の皆さまに向けて、企画募集や情報発信をしていくWEBサイトです。 「ジャンプ・デジタルラボ」では「こんなことができるよ!」というのを簡単に紹介していこうと思うので、よろしければ読んでください。 ■新企画募集と、開発資金最大5000万円の提供 まず、少年ジャンプに関するデジタル事業の新企画を募集しています。 いつ
note.com
Last edited: