誰も知らない
英雄メンバー / Eiyuu Menbaa / Hero Member
Administrator
Joined

Mar 28, 2005
Messages

1,630
Reaction score

200
Age

38
Gender

Male
Country
E-Name: The Wicked Eye Flies to the Full Moon
J-Name: 邪眼は月輪に飛ぶ
Got another fun seinen for you guys. It just started up in the Big Comic Spirits magazine this past issue and it looks like it could be really good. It's from Fujita Kazuhiro, the same guy who brought you Ushio to Tora and Karakuri Circus if any of you have heard of those titles.
Sadly, it's untranslated and I don't particularly have the time to translate it, but hopefully it interests some other translator enough to do it. I'll continue to provide RAWs from my site should I run across them.
Summary:
The mountain gods have sent down a punishment to the people of Japan. An owl by the name of Minerva. All who fall under this owl's gaze die, their eyes spurting out blood. One man stood up to the owl, a famous hunter by the name of Uhei, however just as he was about to loose the finishing bullet, he was interrupted by the American army taking the owl into their care for study.
Thirteen years later, an American warship crashes into a Tokyo harbor, and all the men on board are dead, their eyes bleeding. The owl has been freed, and it now rampages throughout Tokyo, killing at random and in mass amounts. The American government has decided that only Uhei, the man who nearly killed the beast before, can help them. So they send the Delta Force and CIA out to see just how the bird can be brought down...
RAWs:
Chapter 01
Chapter 02
Chapter 03
Chapter 04
Chapter 05
Chapter 06
Chapter 07
Edited Mangas:
None yet.
Pictures: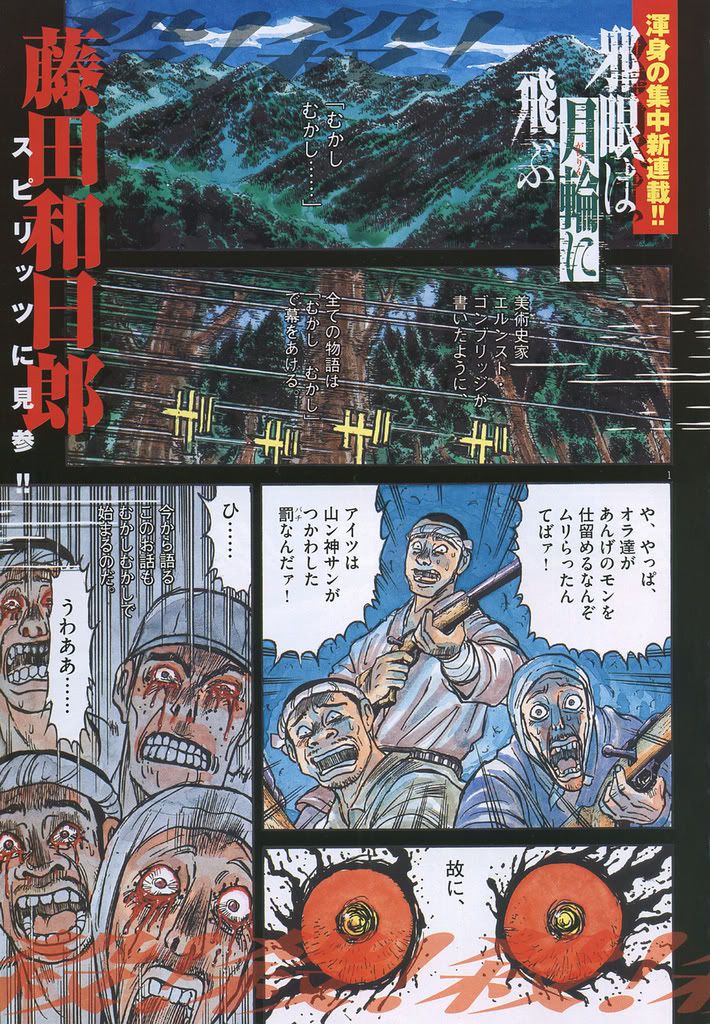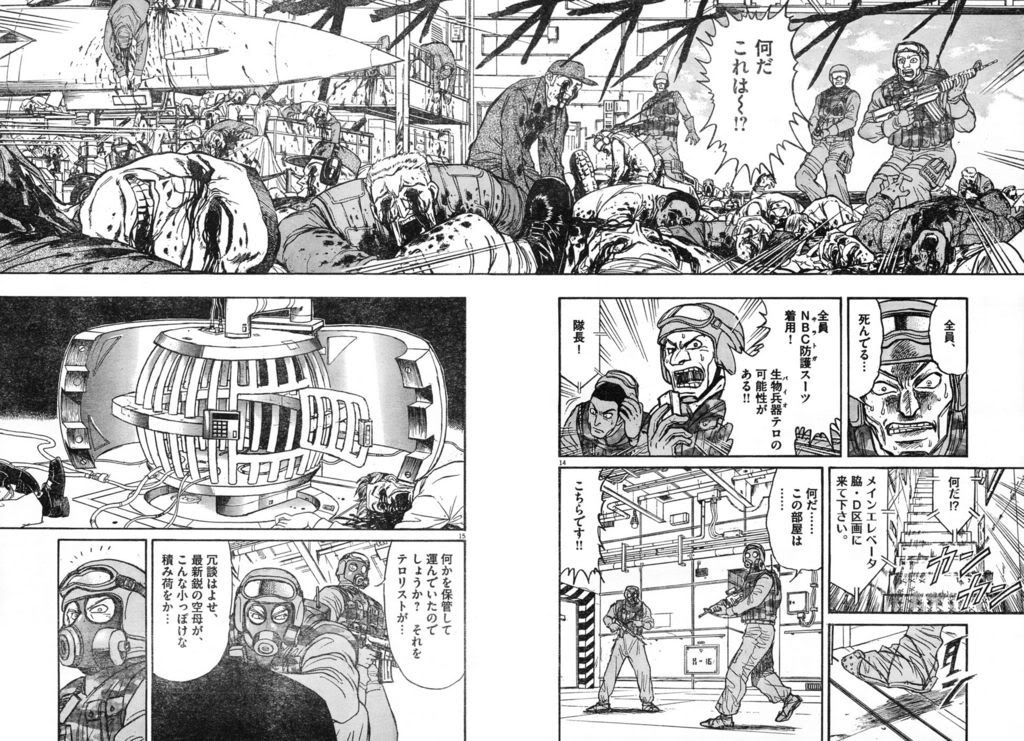 Last edited: