Registered User
上級員 / Jyoukuuin / Sr. Member
Joined

May 16, 2015
Messages

498
Reaction score

262
Gender

Male
Country
I came across a little theory today:
"From the one-shot:
Shinohara gets a cut on his cheek and then follows up with a counter to Kaneki's offense.
Also note that he compliments Kaneki : "Truly a Ghoul's strength."
Then,
A few pages later:
Tables turned - Shinohara dead.
From chapter 139-140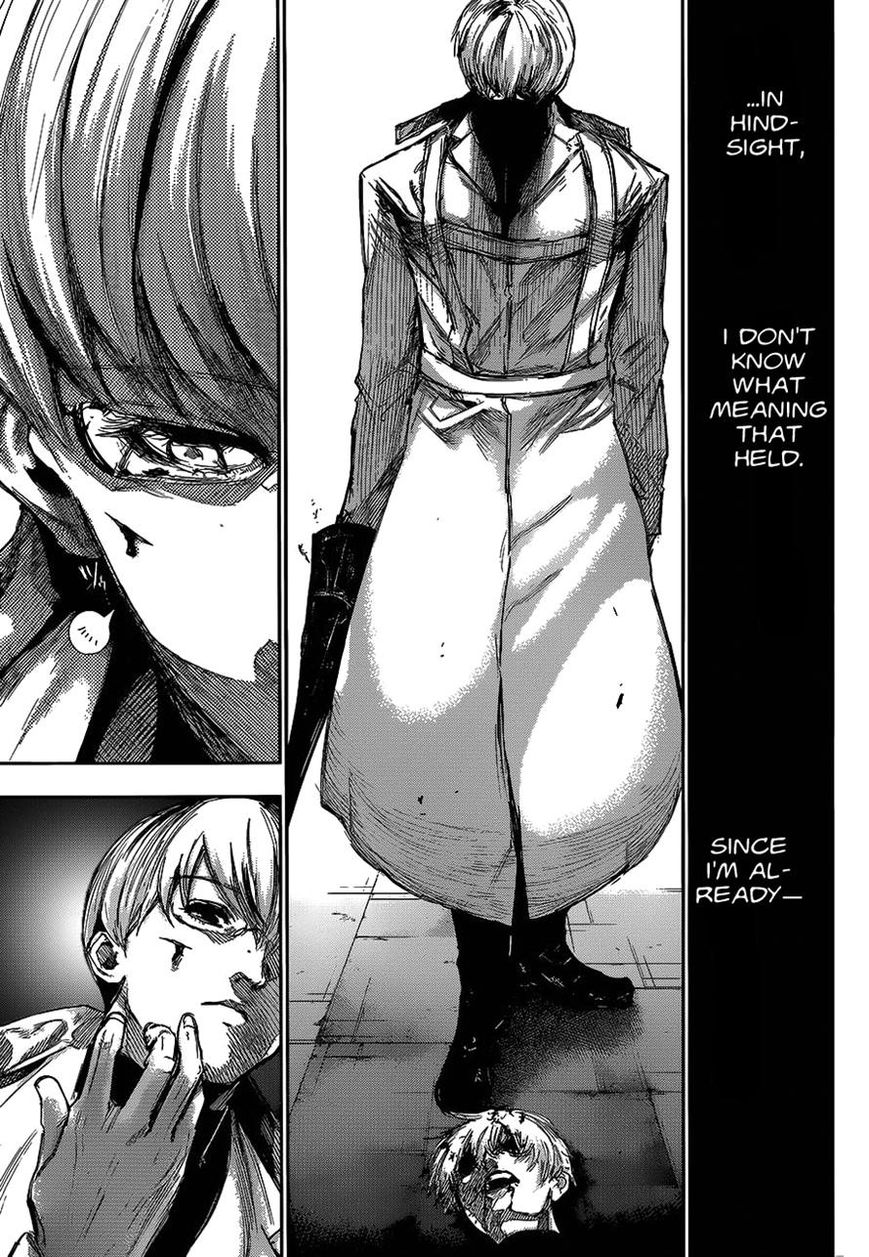 (chapter 140)Arima acquires a similar cut on the same side of the cheek as Shinohara's.
Prior to that,(chapter 139) Arima vaguely and condescendingly compliments Kaneki's half-kakuja transformation:
Next page: Arima's quinque casually plows through Kaneki.
There's only one thing missing at this point...."