Registered User
有名人 / Yuumeijin / Celebrity
Joined

Feb 11, 2011
Messages

4,811
Reaction score

5,385
Gender

Male
Country
Armament Haki is a suit armour equipped for 2 purposes; to force the body of a Logia into solidity, and to amplify destructive power & defensive durability through the Hardening of specifically solid-structured objects (
meaning nothing fluid, gaseous or ethereal
). This attribute of "Hardening" makes Armament Haki impossible to complement Devil fruit attacks that lack a solid-structure:
Light based attacks :- Hardened Light? Light can't be hard.
Fire based attacks :- Fire can't be hard, it's a gas.
Smoke based attacks : - Smoke can't be hard, it's a gas.
Mero Mero based attacks :- Mero Mero attacks are not solid.
Simply put, it only complements solid-structure beings, or objects; attacks based on magic or ethereal have no Armament utility.
Not only does Armament Haki not compliment some attacks, it also overrides any ability that turns the user's body into something that's not absolutely solid or possessing a solid form; Sabo's fist is covered in flames, he proceeds to cover his fist in Armament Haki, it returns to human form and then takes on the Armament Haki coating.
Bare in mind that someone like Jozu or Luffy in their forms are still solid, so Armament Haki will work as usual without complications.
How Armament Haki affects Logias
​
Armament haki can only harden things that are of solid-structure, Logia in general are not solid-structure (
not to state that some Logia do not possess solid forms too
), therefore when they use haki, they regress to a solid form as can be noticed.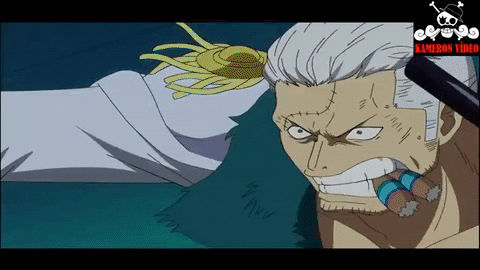 To simply put it, Logia (
who are limited to non-tangible forms
) can use Armament haki, but not mix it with gaseous or liquid forms which is why the fist is not a smokey Armament Haki claded fist in Smoker's case, but a solid fist with Armament Haki.
Occasions a Logias uses Armament Haki
​
A Logia will only use strictly employ Armament Haki if :- Their ability is not strong enough to deal damage, so a weapon or fist claded in Armament Haki becomes more ideal.
Akainu never used Armament Haki against Whitebeard, why? His ability was still capable of burning Whitebeard, so there isn't a need for him to switch to Armament Haki over his Magma powers.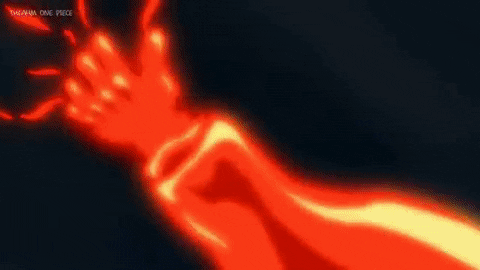 Hierarchy: Logia fruit relationship
​
The different relationships are...
Superiority relationship :- This is the instance where 2 Logia DF share similar properties, but one is superior; Magma can quench fire and render fire's ability to burn redundant (being that magma's a semi-liquid), this results in the fire user getting burnt and ultimately losing.

Only the inferior Logia DF type (Fire) must switch to haki in such a situation to stand a chance.

Akainu: Did you get careless because you're a Logia type as well? You are merely Fire! I am Magma that consumes Fire!
Antagonistic relationship :- Ice nullifies Magma & Magma nullifies Ice; Aokiji and Akainu share such a relationship so it's a battle of attrition. They can both hurt the other without using haki and with their abilities to produce their elements, it's no surprise this battle lasted 10 days.

No haki would be required.
Symbiotic relationship :- This is a relationship between 2 Logia DFs that can't really hurt each other and in a sense are harmonious in the presence of each other; neither can hurt the other.

Such a fight would require haki or the fight would remain a stalemate indefinitely.
Hierarchy determines how Logia will fight the other; with Armament Haki or without need to rely on Armament Haki. Even in the event that 2 Devil fruits have a symbiotic relationship, or one of superiority, relationship between abilities doesn't determine the superior opponent, it simply determines the limitations as to how one will fight.

Awakening is a huge topic of interest and it has become one of mine too. Initially, I assumed it could end up with a lot of discrepancies if it were a deus-ex machina as there are so many devil fruit abilities which I again assumed were not Awakened, but Oda's shown he has a method to his madness. If anything, I expect Awakening to be similar to Haki; something that's been a part of One Piece since the beginning, isn't outlandish and is usually pretty simple. As we all saw with gear 4th, it was absolutely simple and straightforward and I anticipate Awakening to be similar.
Awakening is the full manifesting of a Devil fruit's full power; it's a phenomenon that occurs when one has fully learnt to control their devil fruit. A simple analogy to explain Awakening would be, it's more sensible to be able to ride a bicycle with perfect control at high speeds before upgrading to a motorbike or accidents will very likely occur; the same is synonymous with Devil fruits, you don't get to use the full potential of an ability when control isn't adequate or it becomes a counter-productive, harmful and useless power.
The user and the Devil fruit are 2 separate entities, Joker's brief description of awakening is consistent with this belief as the emphasis is on the fruit (power); he goes on to mentions that it's the Devil fruit that awakens rather than the user. Devil fruits as we know endow one with powers; unbeknownst to us, Joker informs us that there exists another stage to these Devil fruits which is called awakening. I will be breaking up Devil fruits stages into 2 sub-divisions:
Basic-Stage: When referring to the initial powers granted which is the repressed power of a Devil fruit.
Awakened-Stage: When referring to the full unsuppressed power of a Devil fruit.
It seems rather reasonable conjecture for one to assume that only perfect control is necessary for one to Awaken. In other words, there are 2 levels of Devil fruit control:
Basic-fruit stage control: Imperfect control over a Devil fruit.
Awakened-stage control: Perfect control over a Devil fruit.
Advancing from Basic-fruit stage control to Awakened-stage control is when a Devil fruit advances to the Awakened-stage.
If it's the Devil fruit that awakens as stated by Joker, then it begs the question, what role does the user play in Awakening the Devil fruit? We assume Awakening to be the height of improvement regarding control or mastery over an ability, by observing how Devil fruit users have progressed, we can see the benefits of improvement.
This is chiefly witnessed amongst the SH crew as we get a good history regarding use of their ability until usage now; luckily, we have scenes of Luffy exercising his power from his youth, and we can make strong comparisons to indicate how much he has improved and the benefits.
Inexperience
Luffy from the age of 8 all the way to 17 has always needed to support his shoulder just to aim his most basic move, the Gomu Gomu no Pistol.

Against Smoker, he displayed the same flaws using Pistol.
Experience
With more experience fighting and using his ability, he's now able to pull of a Pistol without having to brace his own shoulder with his arm.

Even more, he's able to use more complex techniques like rifles whereby he twists his arm and Gear 2nd attacks which carry more speed and therefore require more understanding of trajectory, control and accuracy.
While some fruits just require control to master, some abilities may require exceptional physical qualities to also control perfectly. Therefore, in some cases, strength is a fundamental (
possibly along with other physical qualities
) to exercise perfect control over an ability.
Luffy is a great example of this because without the strength, stamina and pain-threshold to withstand his gears despite have on his body, he would be unable to control the powerful techniques he pulls off.
Joker

: Listen closely boy, there is another stage entirely to the powers of a Devil-fruit: Awakening!!!. It's very rare but, some powers can awaken and affect objects aside from the wielder.
The first thing to notice is he never says Awakening is rare; he just says it's the next and final stage to Devil fruit progression. He only mentions an aspect of awakening that is rare and that's when it affects both the user's body (
which is the common occurrence
) and things besides their body such as surrounding objects (is the rare aspect); Awakening in essence is not rare, it is only when it affects the surrounding.
While Films are not canon, they can be informative. Concerning Awakening, we get hints as to how it progresses an ability. It appears that there is a rather linear trend to it should one see the pattern.
Gild Tesoro
:
The Gol Gol no Mi allows telekinetic manipulation of gold.
Since he awakened it, we're told the range/ distance his gold manipulation covered increased. Simplified - Gild Tesoro could manipulate gold within a certain area, Awakening increased the range or perimeter at which gold could be under his control.
Joker:
The Ito Ito no Mi allows creation/production of strings to be manipulated.
His fruit Awakening provides him with a greater source of strings (via surroundings) subsequently giving him more strings to manipulate. Simplified - Joker can create strings to manipulate, Awakening increased the amount of strings he could produce to be manipulated for more powerful attacks.
Impel Down Zoans:
Impel Down Zoans have generic standard Zoan ability which enhances strength, resilience & durability.
Since they awakened, we're told the strength, resilience & durability increased. Simplified - Zoans have increased strength, resilience & durability, Awakening multiplied strength, resilience and durability making their ability more powerful.
Awakening by the looks of things isn't based on DF classification, but on what the ability originally does meaning for example, all Paramecia Awakenings wouldn't be the same, why? because not all Paramecias produce something or transform into something. The effect of a Paramecia ability is diverse, so much it can give one qualities that seem most relevant to other subcategories of Devil fruits.
Invoking Occam's razor, look for the simplest explanation and by the looks of things, its imply enhancing one or more pre-existing attributes or qualities. By pre-existing, I'm implying Awakening wouldn't arbitrarily enhance an ability and change it into something else, it'd enhance qualities and properties of an ability that already exist within the ability. While this may come off tedious, here's the process for prediction: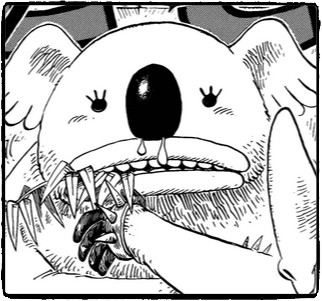 We initially spotted the awakened Zoans in Impel-down and Crocodile mentioned that they had increased resilience due to being awakened. We only saw them in their Awakened-stage, but based on Crocodile's comment it can be deduced that their resilience is higher than it was in the Basic-stage.
Basic-Stage: Zoan Devil fruit grants a resistance value 30 (made up value).
Awakened-Stage: Zoan Devil fruit now grants a resistance value level of 100 (hypothetical value).
It is imperative that regular Zoan Devil fruits (as we learn from CP9) generally increase one's physical feats and this fruit clearly emphasized on their already heightened durability at the Awakened Stage.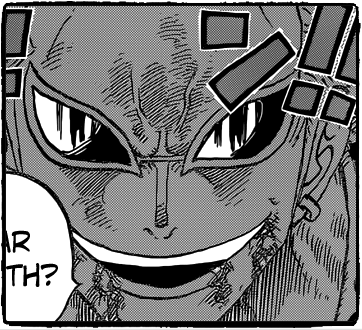 Joker before mentioning he was an awakened devil fruit user showed amazing utility of his Devil fruit. We saw him healing internal injuries; creating clones; manipulating people and using it to fly. It's fair to say even without the Birdcage and the White techniques (
off-white, God thread, etc
), he showed excellent control and mastery.
Basic-Stage: The Devil fruit only create strings from the user's body and possesses less variety of strings.
Awakened-Stage: As we all saw, the Devil fruit now has a huge variety of strings and creates strings from outside the user's body too.
What's quite clear is the awakened string's fruit allowed him to have a larger source of strings which enabled him to execute a greater magnitude & variety ofattacks.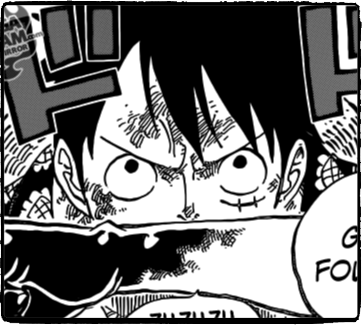 Luffy has shown excellent control over his abilities, his gears show how well Luffy has advanced in manipulating his abilities. Being that he's not awakened yet, we can only assume he still has a way to go before it's said to have fully mastered it. Both physical strength and control are required to master his fruit since that's what his ability functions on fundamentally. Without the physical strength, stamina, pain threshold and will power, he'd not have been able to handle the stress of Gear 2nd, 3rd and 4th.
Basic-Stage: Rubber Devil fruit grants the ability to stretch and expand.
Awakened-Stage: The Rubber Devil fruit now allows the user to stretch and expand even further.
If Luffy can stretch further because of enhanced elasticity, it means further ranged attacks; ability to increase the size of his Gear 3rd attacks; ability to compress more air in Gear 4th and maybe this will alleviate the stress on his heart when using Gears 2nd and 4th.
The purpose of awakening is to increase the effect of an ability; if an ability at the Basic-stage allows the user to do something, on awakening, this ability is enhanced. Crocodile states so indirectly. Zoan abilities enhance physical qualities such as toughness and recovery, it makes sense that awakening would increase this quality as opposed to transforming surrounding objects into their ability; the only instance it'd possibly affect objects is if the Zoan (
mythical
) had the ability to produce something.
Affecting surroundings wouldn't benefit all DF users either due to their various qualities. Someone like Joker who produces strings would benefit from being able to turn his surrounding into string since the ability actually benefits from being able to manipulate more strings while someone like
Wapol
whose ability is to eat anything cannot really have that quality transmuted into his surroundings - it becomes rather obscure how this works via the surroundings; this is the rationale behind why this phenomenon is rare amongst Awakened fruits.
It's a permanent effect. Where is the sense in being a master at controlling one's abilities for a moment and then suddenly being bad at it? None in my perspective. How to prove this? The Zoans in Impel-down were Awakened and despite losing consciousness, they remained in the same form.
This means awakening is not a temporary power-up since it neither requires stamina nor consciousness (
like gear 4th
) as proven by awakened Zoans and this is also consistent with the theory that it's a level of mastery which isn't
something lost with consciousness or stamina either. Part reason I use Gear 4th as the comparison is not to say it is a form of Awakening; the point I'm trying to make is I don't believe Awakening to be a mode, but a state one is always in.
Also, remember the Awakening occurs in the fruit; not the individual directly. So, even though Joker was knocked out, his fruit doesn't lose it's status of being awakened except on death where the new user will have to master the ability in order to unlock its potential.
Whitebeard
Aokiji
Fujitora
Akainu
Sengoku
Marco
Katakuri
Jack
It's relatively straight forward; once the user's control has advanced from Basic-stage control to Awakened-stage control, it means the Devil fruit advances to the Awakened staged where the full spectrum of the Devil fruit's power is the unleashed fully(
permanently
); Awakenings don't all affect the surrounding and more so since it's a rare occurrence and not always directly beneficial to the user.
Finally, the progression of what an Awakening will be is based on what an ability does rather than what class the ability belongs to that dictates what the Awakening entails,
e.g.
A fruit allows the user to grow bigger, Awakening will allow the user to grow even bigger.

Awakened Zoans are not mindless creature

​

There's a misconception that's been perpetuated that Zoans lose control of their mind as a result of being awakened because most interpret the scenes of the Awakened Zoans in Impel-down's fight as their going on a rampage.

Note

: The picture above shows a contrast between the Awakened Zoans and Monster-point Chopper.

If the Impel-down Zoans are mindless:

They wouldn't be idly stood by Sadie, they'd be out of control.
We never even see the Awakened Zoans attack their own allies while Monster-point Chopper did.
They're clearly capable of following orders while Chopper is not.
One of the main reasons they're deemed as mindless is because they fight aggressively, but that's just their style of combat.
They wouldn't be able to fight with Weapons adeptly if they were just mindless creatures.
They wouldn't have specific job roles. Minotaurus beats up inmates in their cells and calmly leaves, not something a "mindless" creature does.

Monster-point Chopper pre-timeskip would never have been able to behave like this since he is indeed mindless and feral.
They're even capable of eating out of bowls, mindless creatures couldn't do that.

What's the point I'm trying to make here?

Simply that there's no correlation between being an out of control Zoan (

like Monster-point Chopper pre-timeskip

) and being awakened. If that were remotely true:

It's contradicted by the fact that Chopper only needs 1 rumble ball, not 3 to transform into Monster-point while he's now able to access some "Points" that required rumble balls before without their aid now.

It ultimately shows that Chopper's rampage was due to his inability to control his abilities as well as he is now (

post-timeskip

).
Without further ado, Chopper's devil fruit is one of the most complex fruits to understand due to it's name; it's called the Hito-Hito no Mi which translated into English is known as Human Human fruit, and is why people believe the point of Chopper's DF is to make him human. The Hito Hito no Mi is misunderstood when one doesn't understand the method to the madness regarding Oda's logic in naming abilities.
However, I'll elaborate on why this is off to me at least, the name of the fruit is a bit of a misnomer (
a misleading name
) if one doesn't understand the rationale behind his ability nomenclature and this isn't the first time Oda has done this; Blackbeard's fruit is called the Yami Yami no Mi which is translated into Darkness Darkness fruit, yet it acts like a Black-hole. Black-holes can't be seen, therefore, Darkness is a fitting description aspect of it, and because it's associated with Infinite Gravity, we know he's a Black-hole man in essence.
Due to this, I believe one should take the names of fruits with a pinch of salt if not understanding the nuance behind naming and focus on what it does in order to gain a good understanding or hint of how said devil fruit works and what the ability is.
When we talk about evolution, the Human is thought to be the pinnacle of that process due to our intelligence and adaptability. Chopper's ability is to do with intelligence (
Brain Point
) and adaptability (
by-products of evolution through natural selection
) which are regarding his other points that have evolved to be more efficient for their purpose after the 2 year skip as I will soon showcase in some detail.
Lastly, being honest, Chopper looks nothing like a human; just look at how his Reindeer point changed in the 2 years time-skip:
He has bigger horns.
Bigger tail.
Claws when he previously had something closer to hands.
He's not become anymore anthropomorphic or Human, rather, he's seemingly evolved his point to be more effective for its designated purpose.
However, can we tell his "Horn Point" has not improved?
​
We can because it clearly has and even Chopper himself confirms he's improved, so who are we to say otherwise? and it visually is quite evident too. With that said, I'll continue on with Chopper's devil fruit. I'll also like the focus to be on what about Chopper has improved and how that helps us understand what exactly his ability is.
Well, as I pointed out earlier with Chopper's Horn-point, it's improved despite not looking any more human. What is evident is that the features that accompany Chopper's new and improved Horn point since the time skip is:
What Chopper's devil fruit does despite the name
​
Well, as I pointed out earlier with Chopper's Horn-point, it's improved despite not looking any more human. What is evident is that the features that accompany Chopper's new and improved Horn point since the time skip is:
With Bigger horns, he's horn is more formidable and much stronger.
He now walks on 2 feet which means he can move while using his hand as a weapon.
With his tail, it allows him to maintain balance. An upright spine to support his huge horn and also to help him walk upright. Clearly, his fruit has improved his previous forms, but how exactly did they improve them?
Note: He's even gone from previously possessing 5 fingers to 2 which contradicts the idea of becoming more Human.
The reason why Oda named this fruit the Human Human fruit is because Humans greatest feat is that we adapted which is generally associated with improvement (
but not necessarily
), or in other words, we evolved. Chopper's fruit is based on evolution which is what Chopper's ability has expressed through the visual changes seen in Horn point and in all his other points too (
and some attributable to growth/puberty like walk-point
).
Evolution occurs through a process called natural selection which is basically mutations that randomly occur which helps a species to survive in its environment. A Mutation could be growing an extra limb, or extra digit or immunity to a disease; mutations occur by random chance. If these mutations are suited for the environmental conditions, these mutations help that species to thrive which sort of determines whether it's a good or bad mutation.
It's important to notice that the Human fruit is based on evolution as previously stated. We are off-spring of early primates, and overtime, we deviated through evolution aided by natural selection. Chopper's forms have since (
the time-skip
) changed and become more complex and effective for the desired purpose; for him, his evolution makes his points stronger and more effective for their purpose.
The Hito-Hito no Mi is an ability that speeds up or acts as a catalyst to evolution. In the case of Chopper who is a Reindeer, it is Reindeer Evolution. Any creature who ate this fruit would likely evolve and improve whatever qualities they originally possessed along with intellect.
Following my explanation of Awakening enhancing pre-existing properties of an ability, Chopper's ability allows him to transform into points, and Awakening will increase the range of points at his disposal. Achieving Monster-point without a Rumble-ball as proof he's mastered his ability and will therefore imply he'd be able to achieve more forms; Kung-fu point was a point he never had pre-skip which he now does after the time-skip.
Last edited: