MH Senpai
英雄メンバー / Eiyuu Menbaa / Hero Member
Joined

Jan 2, 2006
Messages

1,585
Reaction score

31
Gender

Hidden
Country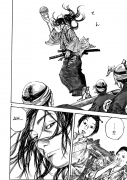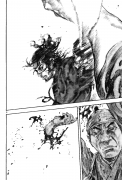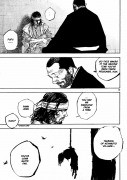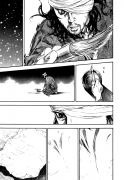 Vagabond
By:
Inoue Takehiko
Genre:
Action, Historical
Serialized In:
Morning
Publisher:
Kodansha
Mangaupdates
Striving for enlightenment by way of the sword, Miyamoto Musashi is prepared to cut down anyone who stands in his way. Vagabond is an action-packed portrayal of the life and times of the quintessential warrior-philosopher—one of the most celebrated samurai of all time!
Vagabond portrays a fictionalized account of Miyamoto Musashi's life, a loose adaptation of Eiji Yoshikawa's novel "Musashi".
By the Mangaka of Slam Dunk
New chapters come out in Japan on the third Thursday of the month.
Last edited by a moderator: