誰も知らない
英雄メンバー / Eiyuu Menbaa / Hero Member
Administrator
Joined

Mar 28, 2005
Messages

1,630
Reaction score

200
Age

38
Gender

Male
Country
Another story by the great Takashige Hiroshi, (who wrote the stories for both Spriggan and Until Death Do Us Part), Verdant Lord is set in the near future where Mother Nature has decided to fight back against all of the human encroachment.
It has your standard apocalyptic scenario, but we're right in the middle of the apocalypse actually happening, rather than the aftermath. Vines and foliage entangle cities, as large wooden mech-like creatures called Arethusa (named after one of the mythical Greek Hesperides that tended the gardens in a remote corner of the world) rampage through cities.
Our main character is Souma Shin, a punk kid out of Japan. We start off with him coming to visit his twin (?) brother Ken. All hell breaks loose as Shin finds a group of small kids being used for military purposes, and tries to save them in the confusion created by an Arethusa invading the compound.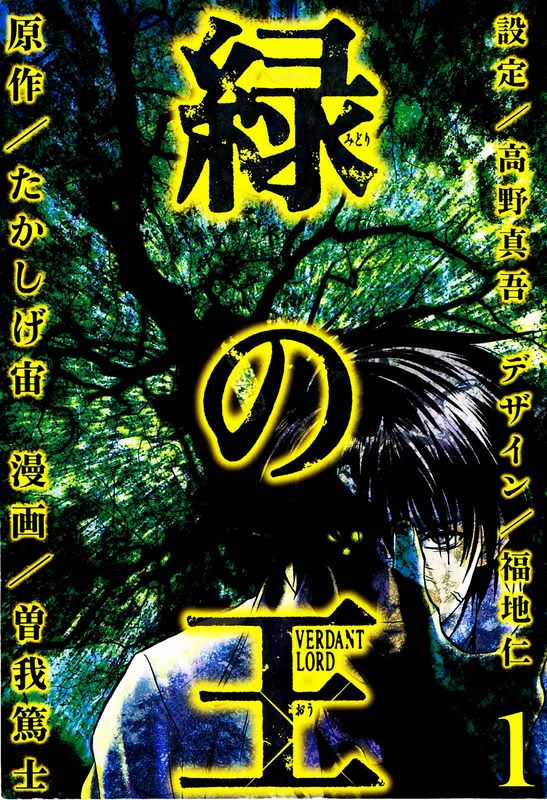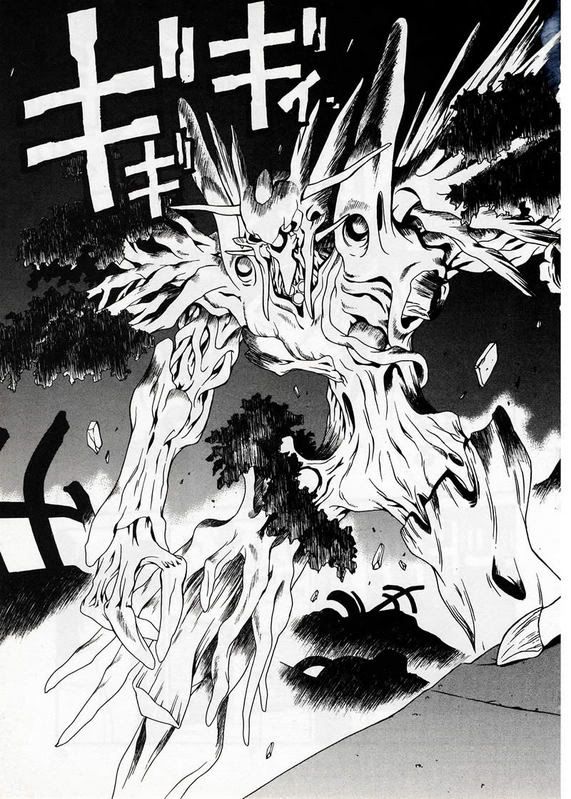 Downloads
RAWs
Volumes 1-5
Edited Mangas
None.
Verdant Lord hasn't been scanlated by anyone yet, and 5 volumes are out. Each volume basically contains one action-packed chapter with plenty of science content. I've heard interest in Editing this from Strays, (new group that did most of the recent Vagabond releases), but I personally can't translate so it would need another translator. There is no furigana as this is a seinen, and there is science content, so beware if you aren't used to translating that.
I will be posting links to the other 5 volumes (RAW) as soon as I have them hosted. Enjoy, and if anyone decides to scanlate, please post about it here. It would be a shame for this to go unnoticed by Manga Editors. It is a great series.