Registered User
英雄メンバー / Eiyuu Menbaa / Hero Member
Joined

Aug 27, 2015
Messages

689
Reaction score

1,775
Gender

Male
Country
What makes you think they would? "NeverTrump" part? Plus, I did say "fair," which would include republicans like McCain (the only example I can think of) who were/are against Trump.

Is it really though? I guess we'll see, but Biden still gives me doubts unless he can actually prove he'll be more left than he hints to be instead of buddies with republicans.


What they stand for also plays a part though, given what happened in El Paso, few gurudwaras here, and at a mosque in Canada and New Zealand. And how often do you see left-wing terrorism as opposed to right-wing?
Conservatives and progressives do damage in different but similar and complex ways
Because he makes it seem like this isnt the land of opportunity and wasnt built off the backs of slaves/immigrants/foreigners.
If you aren't native American.....
I dont believe you(whoever) has the right to say no one belongs here....ofc legally.
My 2cents...
Fortunately and unfortunately, the people who claimed this land before now are dead. What's left behind is what was built and survived. This nation was left behind and we are still known as the land of opportunity, but with no laws, there's relatively few opportunities beyond what is necessary to survive.
As far as platforms go, Trump doesn't seem to deviate from the above much. So, Trump has made plenty of mistakes, but making it seem like the country isn't a land of opportunity for the people here legally isn't one of them.
--- Double Post Merged, , Original Post Date: ---
I know it's anecdotal, but nothing could be further from the truth. Most republicans I know personally are most likely not voting for Trump next year. Now, I live in a mostly blue state, so that changes things in some ways. Trump simply has the most vocal opposition from within his own party that I can remember. Will that result in that being reflected when it comes time to vote, who knows. But it is a thing and it exists.


Anyone who commits mass murder is probably "fucked up". But yeah, he was an avowed socialist and supported Antifa.



I know I'm answering your question with a question, but given Trump's entire history of commentary on immigration, how exactly is he not misguided? There's the Wall, there's his completely ignoring the fact that the majority of illegal immigrants in this country don't even cross either of our borders illegally. It's xenophobic, hate-mongering trash.

That's not to say there isn't a problem, but Trump's position is thermonuclear.
How aren't you misguided? How aren't I and everyone else? If we're talking about people being "misguided," then you're going to have to include a what, how, and why in order for it to be specific enough to be productive.
I'm seeing the what's, but not the hows and why's.
--- Double Post Merged, ---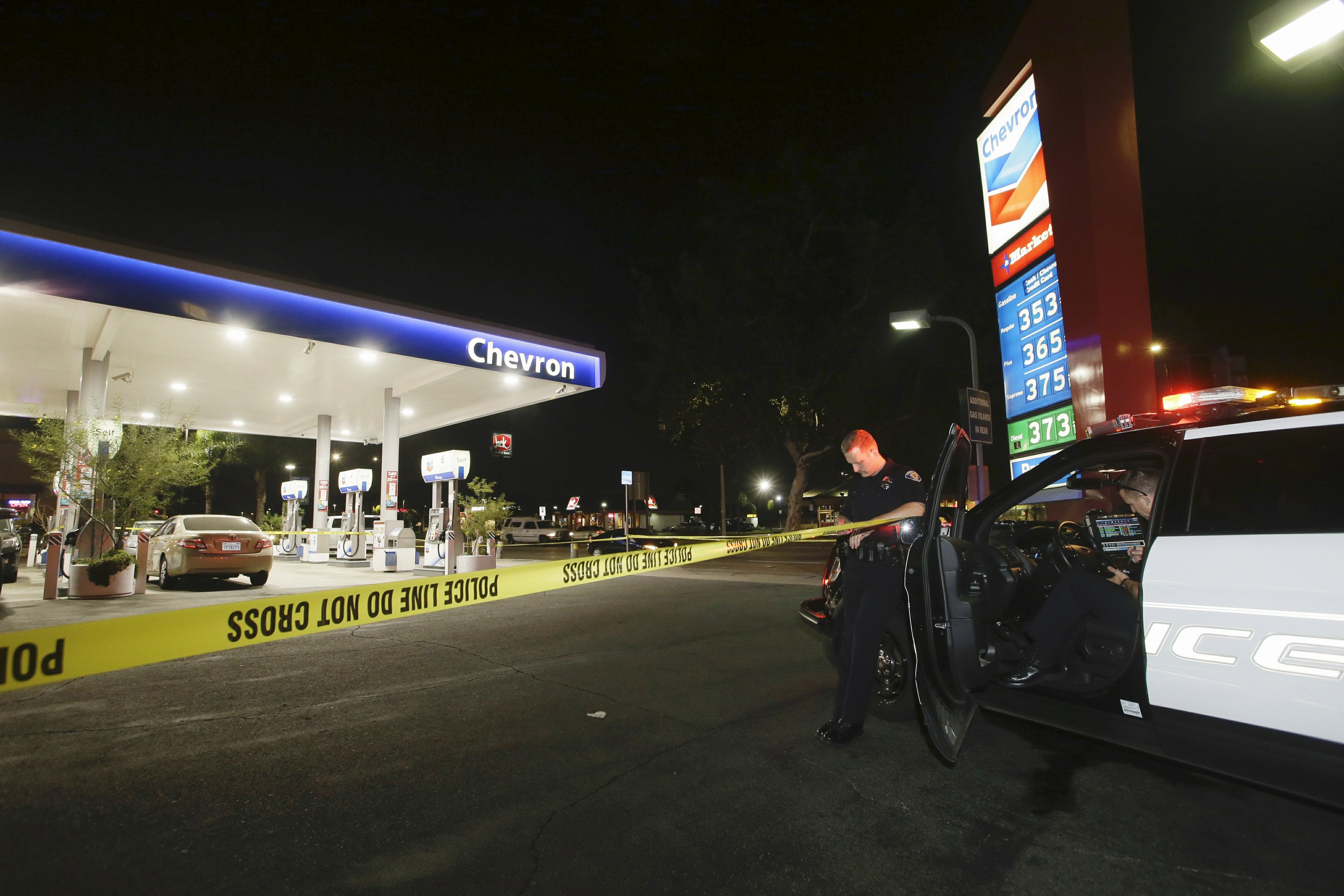 LOS ANGELES (AP) — A man who was "full of anger" went on a two-hour stabbing and robbery rampage in Southern California, killing four people and wounding two others, authorities said...
apnews.com
If only all those evil knife-crazy idiots on the Food Network weren't around, then we'd finally be able to make the world a lot safer...
by only allowing trained officials to have knifes that other people will then take and use for themselves.
In all seriousness, people outside of the US have already tried these policies and they failed the law-abiding citizens spectacularly.
Gun-ownership per capita has little affect on rates of violent crime. Relative income inequality, the ginni coefficient is THE stat for predicting violent crime, but a lot people think the world is simple. So, we mainly only hear about simple, ineffective solutions.